So I'm finally at the point in this build where I need to start painting face frames. Yes I know, this beautiful Maple deserves better but it is what the boss wants so it is what you do right?
Since I like a large area to paint these and we're heading into October during this time it's starting to get cold so I had to evict my wife from parking in the garage and turn it into a spray booth – a very large spray booth at that.
I started by putting plastic on all four sides to protect anything on the walls as well as my old truck on the other side. I continued by putting plastic on the ceiling joists as well. I place a large drop cloth on the floor so I wouldn't end up painting any of the floors.
I screwed a few notched boards down from the joists to provide a way to hang some electrical conduit across the width. This would allow me to hang staged frames and finished frames there.
Since the primer I would be using, Zinsser BIN, requires a lot of ventilation I would need to rig up some sort of exhaust system to vent air out. I did this by using a portable ventilation fan and some ductwork.
Did I mention it was heading into fall / winter? Well, that means I also had to provide some sort of heat out there because the minimum temperature for the primer and cabinet paint was 55F. I did this by using two space heaters and a Mr. Heater propane heater.
I painstakingly screwed two cup hooks to each frame so I could hang it from a homemade hanging turntable. This allowed me to spray towards the exhaust vent and away from all the finished frames.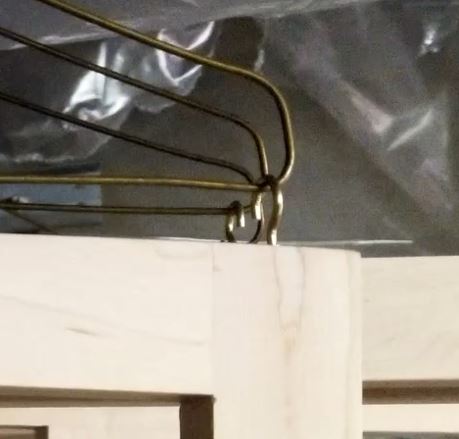 I place frame by frame on this turntable and started spraying with my Earlex HV5500. I sprayed the inside edges first, followed by the back and finally the outside edges and the front. This provided a good thin coat. I repeated again until I had two coats of primer on each frame and since Zinsser BIN can be recoated after 15 minutes it was pretty much a constant process.
The Earlex HV5500 was the best painting investment I've made for finishing. It will spray water or oil bases as long as it is liquid enough to spray. The cabinet coat had to be thinned some but wow, did this HVLP system create a factor smooth finish.
After the second coat of primer, I lightly sanded the primer to get a smooth surface. Wiped down the surface and proceeded to spray the first coat of INSL-X Cabinet Coat. It was slightly tinted so it was not pure white. This took 4 hours to dry after which time I sprayed another coat.
After 3 coats of cabinet coat, I was done painting. I just had to let them dry and harden for 7 days for final curing. These will be attached to the cabinet carcasses when I'm ready using pocket hole screws and at which time the entire cabinet assembly would be clear coated creating a vibrant white framed exterior while providing a rich Maple interior.
As you can see there was a little overspray but not too much with the Earlex HV5500. Most overspray is atomized and dry before it gets a chance to stick to anything far away.
As always if you have any questions or comments post them below or on my YouTube video comments section and I'll do my best to respond.
I've included a few Amazon Links below for the equipment and materials I used.
Equipment and Materials
I hope you find this video useful and can use some of the tips presented. Feel free to leave any comments, suggestions, or experiences you have had below.
Some of the links in my video description and article above are Amazon Affiliate links. As an Amazon Associate, I earn from qualifying purchases. If you would like to make a different purchase from Amazon, you can also use the storewide link.
Looking for a Gift Idea? Visit the
Amazon Gift Hub
Or Check out our Deal of the Day page in the Top Right of the Menu
---
Looking for athletic clothing? Try
Baleaf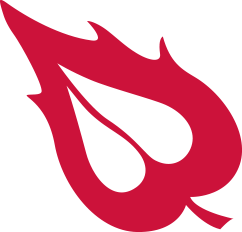 Receive 10% off when you use my coupon code: SEANMOENKHOFF
---