Some time ago I purchased a Central Machinery 4″ x 36″ Belt and 6″ Disk Sander. For the longest time I had just clamped by 3″ wide portable belt sander upside down and used it like a stationary one but I found that as I used it with more projects I need a wider/longer table to do quality work.
As a result, I foray in this realm is with a bench top model from Harbor Freight. While I know most of the time their tools will not pass the longevity test, it made a good starter.
I unboxed it and started to assembly this unit and could already tell that would be the case.
One of the things I took notice of was the dust collection system on this device was not very robust. In fact, I am not sure how it even manages to work with a 1/2″ dust port on the disk sander dust guard definitely limits the cfm that you need to move dust. The port under the belt was better but certainly not what I was expecting. Perhaps this was designed to be hooked up to a small shopvac? I am not sure but my 4″ system could easily swallow the dust guards themselves.
The other thing that bothered me was the bed for the belt had a twist in it. It is one thing for the bed to be not square but with a twist in it, well, that will not necessarily make straight edges. I do believe though I can twist it back in shape but still I should not have to do that for a new piece of equipment.
Using the sander though was much nicer than my old setup. Even with the same grit sandpaper it seemed to easily take on the jobs I threw at it. Perhaps that is because the motor was just better than a portable one and therefore did not bog down as much. Plus, it comes with the added bonus of having lower decibels than my old portable Skill Belt Sander.
Overall, assembly was smooth minus some force needed to get the rubber feet on, overall stability is not great but good considering the price point. Longevity has yet to be determined. The two major downsides that I have found was the twist in the bed and dust collection – who needs one for a high dust creating device right?
Below is the video of the assembly. If you enjoy it, please give a thumbs up and do not forget to subscribe.
Amazon Link:
Central Machinery 4″ x 36″ Belt 6″ Disc Sander Belt/Disc
Looking for athletic clothing? Try
Baleaf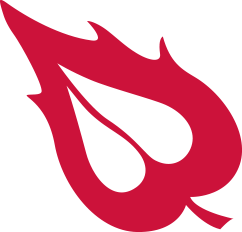 Receive 10% off when you use my coupon code: SEANMOENKHOFF
---