For whatever reason you need to replace vertical blind slat. For me the need arose from a wild soccer ball in the house by a child that should know better than to kick it in the house. As a result, that stray ball resulted in cracking a chunk of one of our vertical blind slats out.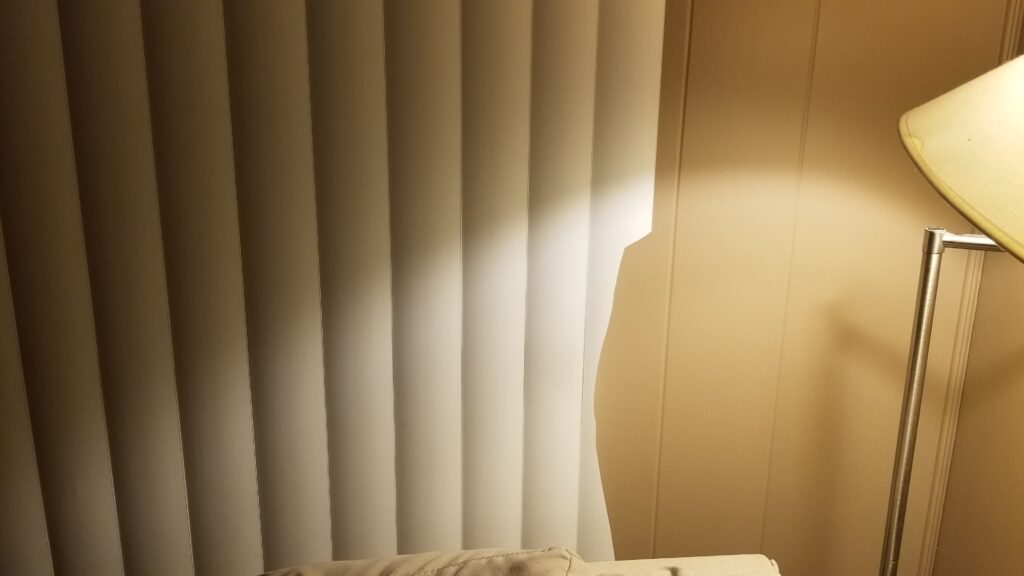 Time to replace that broken unsightly slat. The process is really quite simple and anyone can do it really quickly and at a cost significantly less than replacing the whole blind or paying someone to do it.
First things first – you'll need to procure a new slat or slats depending on how many need replacing. In order to get a slat that matches as close as possible you should check to see if you can get the slat replacement for your particular manufacture. For me, I couldn't find one so I turned to Amazon to purchase PVC Vertical Blind Replacement Slat (white).
I measured the width and length and took note of the color and the curvature of the slat. Mine are slight curved and not flat. Pretty simple. 3.5″ by at least 67″ in white color. As long as the replacement was at least that I should be good. After all I could always cut to length if it was too long so the width, color and curvature was the most important to me.
I purchased a replacement PVC slat and once it was delivered I measured out the appropriate length, cut it with a pair of scissors and went to work.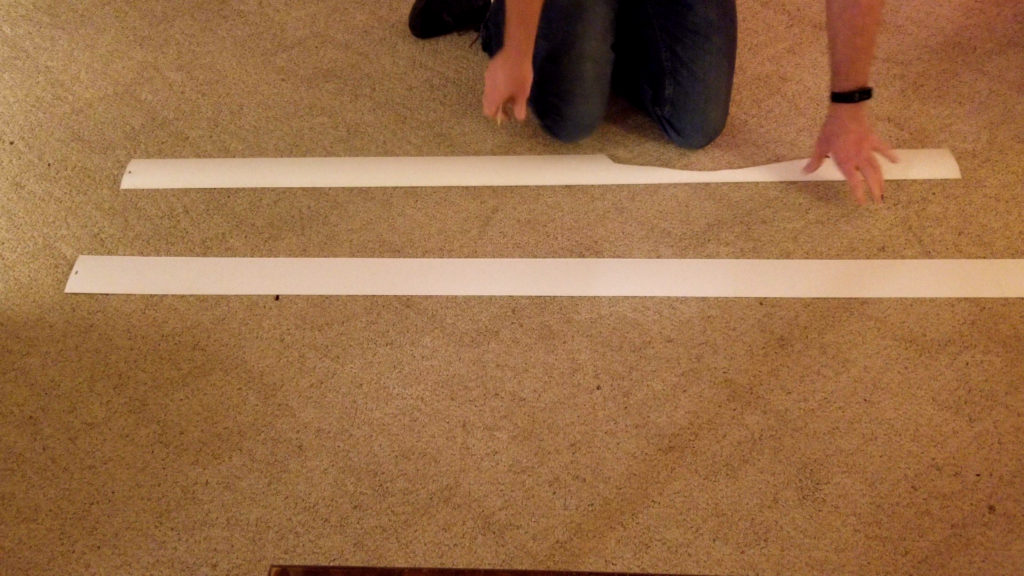 After taking down the broken slat I laid it next to the new one so I could get the exact length. I draw a line and cut it with a normal pair of scissors.
Once cutting was complete all I had to do was snap it back in place on the vertical blind stem. To see how vertical blind stems are replaced read my SBW#14 – Graber Vertical Blind Repair article.
This video illustrates how I went about replacing the slat is a quick and easy task to complete.
Parts Used
Amazon Link: PVC Vertical Blind Replacement Slat (white).
Looking for a Gift Idea? Visit the
Amazon Gift Hub
Or Check out our Deal of the Day page in the Top Right of the Menu
---
Looking for athletic clothing? Try
Baleaf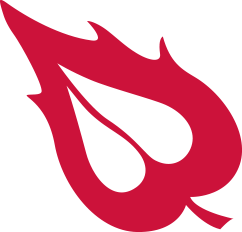 Receive 10% off when you use my coupon code: SEANMOENKHOFF
---