Do you have one of those 2 cycle leaf, weed trimmers or any other small 21/25cc 2 cycle engine power equipment?  If you do and you have ran into the problem I did the chances are the solution is pretty easy to fix if you are a DIY person. Otherwise, you can take it to a small engine repair place and shell out some money but is it really worth that?
After a hard fall use blowing leaves and a winter break the leaf blower failed to start in the spring. I checked all the usual suspects – gas, fuel to the cylinder, spark plug, spark, etc and everything looked fine. However, I noticed as I was pulling the starter cord that the compression seemed a little weak. In fact it was not just a little weak but barely noticeably having a compression. So I had an idea. I grabbed my cylinder compression tester and the compression was well below what the specification called for in order to fire. So much below specification that it was 50% of what it was supposed to be.
So I tore apart the unit and pulled out the piston in which the ring was completely gummed in a compressed state, unable to expand. Since I didn't have any parts wash solvent it was going to be cheaper for me to run down to the local Sear's Parts Center and grab a new one. I've included a link to both the Sear's Parts Direct piston and rod part and the Amazon equivalent. Both work on the following brands: Craftsman, McCulloch, Weed Eater, Poulan and Husqvarna.
I put the new one on, oiling the piston and cylinder to reduce initial friction until the break completed to minimize damage. After reassembling the unit, it started up. Initially for a week or 2 when I went from idle to full throttle the engine would bog down like it was not getting the compression or right fuel / air mixture but after about 2 weeks I could go from idle to full throttle without any hesitation.
To this day – nearly a year later – the engine still runs great and the leaf blower still runs like a charm.
Here is the video. I apologize the fact that I did not record the tear down process but it is essentially the opposite of the assembly process.
Amazon Link
Piston and Rod Kit
Looking for a Gift Idea? Visit the
Amazon Gift Hub
Or Check out our Deal of the Day page in the Top Right of the Menu
---
Looking for athletic clothing? Try
Baleaf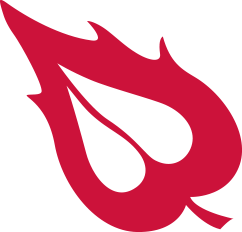 Receive 10% off when you use my coupon code: SEANMOENKHOFF
---