What happens when you add high BTU electronic components with cramped IC design? You get a dead power supply. No, this is a not a duplicate post but it is essentially the same problem as my other post about a ReadyNAS 1100.
This is what happened to my ReadyNAS NV a couple of weeks ago when I had to have some electrical work done I had to have the power shut off for an extended time so I had to power the unit down. When it was okay to power things back up this device would not power back on.
So based on the response I was getting when I hit the power button I suspected that the power supply had failed since I have had this unit do this before. I opened up the case and took a look at the PSU and I could only see one swollen capacitor so yes, more than likely the PSU had failed. In either case, a swollen capacitor or capacitors are ticking time bombs with electronics.
Rather than purchase an overpriced OEM replacement I purchased an ATX power supply with nearly the same specifications. No, I'm not getting any money from linking the power supply but in the event anyone wanted to know what I used, there it is. I had read in some ReadyNAS forum posts on how to convert the ATX power supply to the same pin out that ReadyNAS used and  things looked good. To do swap the pins I used another reference on how to make a pin puller using paperclips. These were the same paper clips I used prior but I had to flatten them out a little more for this unit.
After swapping around the pins to match the ReadyNAS specifications I was able to power up the NAS.
Additionally because the new ATX power supply had a fan in it I had to use my hole saw to cut a hole in the back of the bottom of the NAS chassis which holds the PSU so the fan could exhaust air out the back. I figured this was a little better "design" than before as the OEM unit did not have a fan in the PSU. Keeping the fan also forced me to keep the new PSU's top cover which did not have clips for the air shield to mount on so I had to use some silicon that had the ability to handle high temperatures.
The following video shows the process I used. Hopefully if someone is in the same boat as I was this video will help out.
Amazon Link:
caseen 250W Enhance ENP-7025B Power Supply 80 PLUS Bronze Certified
Looking for a Gift Idea? Visit the
Amazon Gift Hub
Or Check out our Deal of the Day page in the Top Right of the Menu
---
Looking for athletic clothing? Try
Baleaf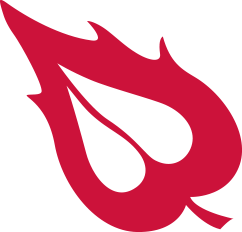 Receive 10% off when you use my coupon code: SEANMOENKHOFF
---